Smart online payments
Payson is one of the leading companies in Sweden for online payments and provide smart payment solutions for e-Commerce and individuals.
Use the services of Payson and your Payson Account to pay and get paid online. You will never need to provide personal information to anyone you're doing business with.
Payson cooperates with Visa/MasterCard, the largest Swedish banks and Payson offers factoring services.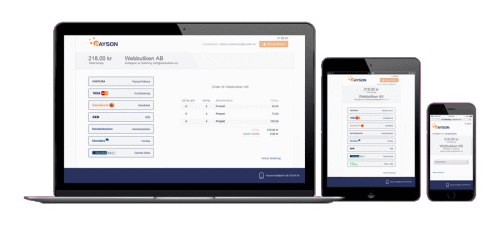 Increased checkout conversion rate
Compatible with tablets and mobile phones
Our customers can connect credit card number