Secure mobile payment solutions

Pay with your favorite payment method

Seamless for all units and mobile phones
Pay by phone
With Payson you can easily pay with your mobile phone. Our services and websites are mobile friendly and works perfectly on your mobile phone and tablet. By refilling your account in advance or connecting your credit card, you will be able to pay even more easy the next time you use Payson.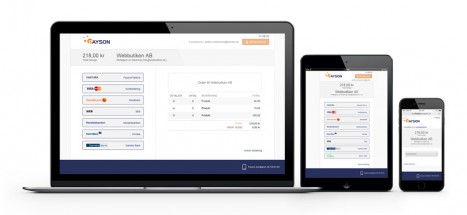 Payson account

Top up your account in advance and use your balance when you are shopping. You approve the payment with your Payson password.

Connect your card

It is also easy to connect a credit/debit card to your account, and the purchase gets charged directly to the card. Connect your card when you are using it for the first time with Payson.