Payments are split up in 3, 6, 12, or 24 months

Give your customers a more flexible budget for their online shopping needs

Offer instalment payments to increase your online shop's average order rate
Partial payment
Offer your customers the opportunity to pay for their purchases in installments (available for Swedish customers). Customers that shops for over SEK 300 can choose to divide their payment over 3-12 months, interest free.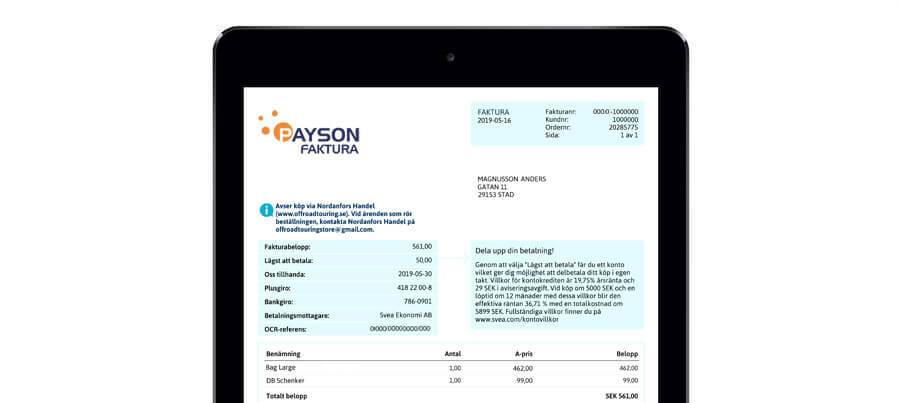 Choose term of payment

Consumers are offered partial payments for purchase sums over SEK 300, and can choose to pay for a period of 3, 6, 12 or 24 months*.

Automatically activated

As a merchant you will automatically get access to the payment method partial payment when you choose Payson Checkout.

Appreciated by the customers

Many customers appreciate the possibility to divide their payment for larger purchases. It also gives more space to shop more – In Payson Checkout all merchants will automatically gain access to the payment method for purchases larger than SEK 300.
Get started in three steps:
Create a business account.
The account is activated within one working day.
Connect Payson Checkout with your e-shop.
* You can read more about the terms for consumers here.