Take your business to the next level

Automated accounting in real time

Premium user benefits
Payson Premium
When you activate the business service Premium, you get a number of functions that facilitate your business.
If you use Fortnox or Visma, you can choose to have your transactions reconciled in real time, and easily keep track of your balance and receivables. With Premium, you can also receive automatic withdrawals to your bank account with the frequency and balance you want. It also includes other smart features like the ability to create more account users and always be the first with the latest from Payson.
Ordinary price for the Premium service is SEK 159 / month.
Why sign up for Premium?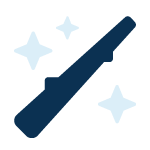 Automatic withdrawals
With Premium, you can decide for yourself when you want a withdrawal to your bank account. Do you want to be paid every week, every other week or once a month? You decide for yourself. Of course, these withdrawals will also be free with Premium.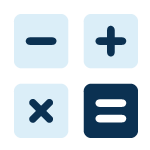 Flexible accounting
Accounting does not have to be difficult, Premium includes connections for those who use Visma or Fortnox. Get all your account events synced and reconciled in real time, gathered in one place. You need access to the financial system to activate.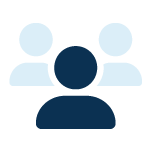 Multiple account users
Are there more of you in the company who need to have access to the account at Payson? Now you can add users with different permissions, so that several people can handle all parts of the company in a secure way. All users log in with their own two-factor authentication.
Launch offer!
Right now we have a campaign on Payson Premium, which means that you can test the service completely free of charge until October 31. Normally the price is SEK 159 / month. The fee is debited to your Payson account or invoiced if there is no balance. You have one month's notice.

With Fortnox, you get a clear overview of all purchases in your webshop and you can reconcile the accounting completely automatically in real time and get the accounting documentation you want. With Payson Premium, the connection to Fortnox is included.

Visma helps you take care of the company's finances. Here you can choose from several different packages to find the solution that suits you best. Reconcile your sales with Payson and get it booked automatically when you get Premium. Visma makes it easy for you to take care of the administrative.

Sharespine connects e-commerce, payment solutions and financial systems. Thousands of companies and accounting consultants use Sharespine to automate accounting. In Payson Premium, we have used Sharespine's technology to simplify your everyday life.