Avoid having to wait by offering secure payments in real time

Be notified as soon as your customer pays

The customer will pay from his or her balance or a preselected payment method
Get paid with PaysonAccount
Online retailers using Payson 1.0 have the option of accepting payments from customers who already have a private PaysonAccount. Payment is made in real time – and you, as the seller, will be notified immediately once the customer has paid. When you're logged in to your business PaysonAccount, you'll have an overview of your transaction history and be able to administer payments. A secure and smart payment method for both online retailers and customers.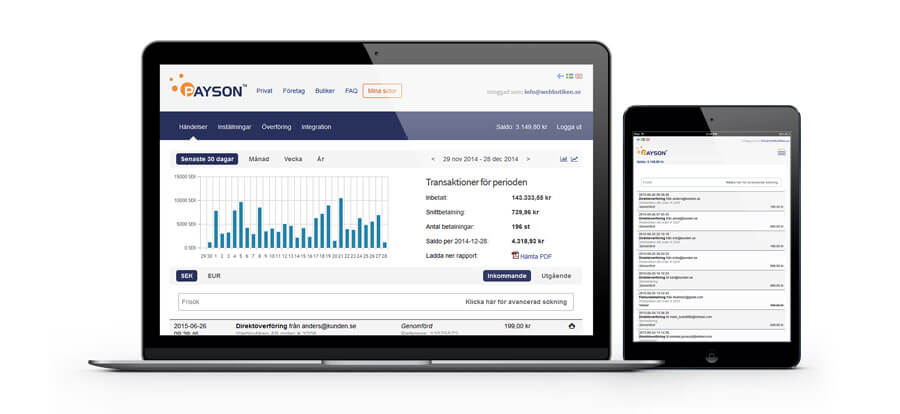 Secure method of payment

Paying with PaysonAccount is a secure payment option for your customers – with no need to provide any sensitive information.

Accept payments quickly

Payments with PaysonAccount are made in real time. In other words, there's no need for you to wait until your transaction reaches your bank.

PaysonAccount for business

When you're logged in to your business PaysonAccount, administering all your payment transactions is simple. For example, you can generate reports, reconcile sales, and search for transactions.
Get started in three simple steps:
Open a business account.
The account will be activated within one business day.
Connect Payson 1.0 to your online shop.