PaysonGuaranteeTM
It doesn't matter if you're buying or selling online. It's always a good idea to make sure that your transaction ends up in the right hands and at the right time. Paying securely online doesn't have to be complicated. PaysonGuarantee is an optimal payment solution for people who deal in expensive goods and services and that, in some cases, is susceptible to a major risk of fraud. Payson's ambition is to reverse the current negative trend in fraudulent transactions by and between private individuals and has therefore established an escrow service for people who want that extra security.
We believe that everyone should be able to pay securely online – that's why we've implemented security measures throughout the entire purchase process when you're using PaysonGuarantee. More than SEK 100 million has already been transmitted securely using PaysonGuarantee.
How does it work?
PaysonGuarantee means that the purchase sum is secure for the seller until the buyer receives the item and approves it – the funds will be transferred only once that happens. The process takes place via your PaysonAccount; it's really simple for both parties; and it ensures that neither seller nor buyer is in possession of the funds and the goods at the same time.
Arrange with your counterparty to use PaysonGuarantee – after that, you can take care of the rest from your PaysonAccount.
Get started in three simple steps
Arrange with the seller to use PaysonGuarantee.
Log on to your PaysonAccount, go to Transfer and select Pay.
Enter the seller's e-mail address, check the box PaysonGuarantee, and pay.
* Please note that you as the buyer is executing the payment while you're logged into the your PaysonAccount and to the seller's e-mail address. You'll never be asked to transfer money to an account number.
Fraud statistics for Sweden
•Around 205,000 instances of fraud were reported in 2016. Source
•In 2015, the amount of fraud committed totalled SEK 5.5 billion. Source
•The category of criminal offenses that saw the highest increase in the first half-year of 2017 was against individuals. Source
•Major losses from fraud are reported more often, but the number of incidents reported is merely a fraction of the crimes that actually occur. Source
•According to UC, identity theft accounted for SEK 6.3 billion in 2016. Source
PaysonGuaranteeTM is perfect for you who want to…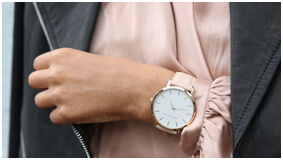 Buy or sell valuables and collector's items, such as wrist watches
Before payment is transferred to the seller, you'll be given the opportunity to ensure that the item meets your expectations. Watches and brand bags are some typical items that you want to make sure meet your quality expectations when performing a transaction. With PaysonGuarantee, you'll be able to approve the item before the seller receives your money.
Buying or selling vehicles
As a private individual, because the risk of fraud is perceived to be greater for major purchases, buying and selling cars, boats, or motorcycles remotely is a source of worry for many. PaysonGuarantee allows you to execute your transaction securely.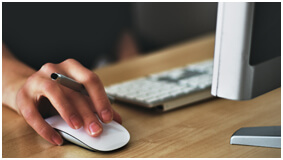 Buy or sell domains or software
Transactions involving software and domains are known for their inherent risks. But with Payson's escrow service, you can rest assured that your agreement will be kept. For domain name transactions, there's no need for funds to be released in advance before the buyer has approved the transfer of the domain – and this means that the risk of fraud is greatly minimised.