No fixed fees

The customer stays in your shop

All payment methods with a single agreement
Payson Checkout
Payson Checkout is designed to maximize the number of conversions. With our new and fast payment method we have discarded all unnecessary steps in the checkout to increase your sales. The payment frame is nicely embedded into your e-shop, where the customers can pay with only one click!
Payson Checkout has our lowest transaction costs and you'll avoid fixed fees. Get started fast within 24 hours!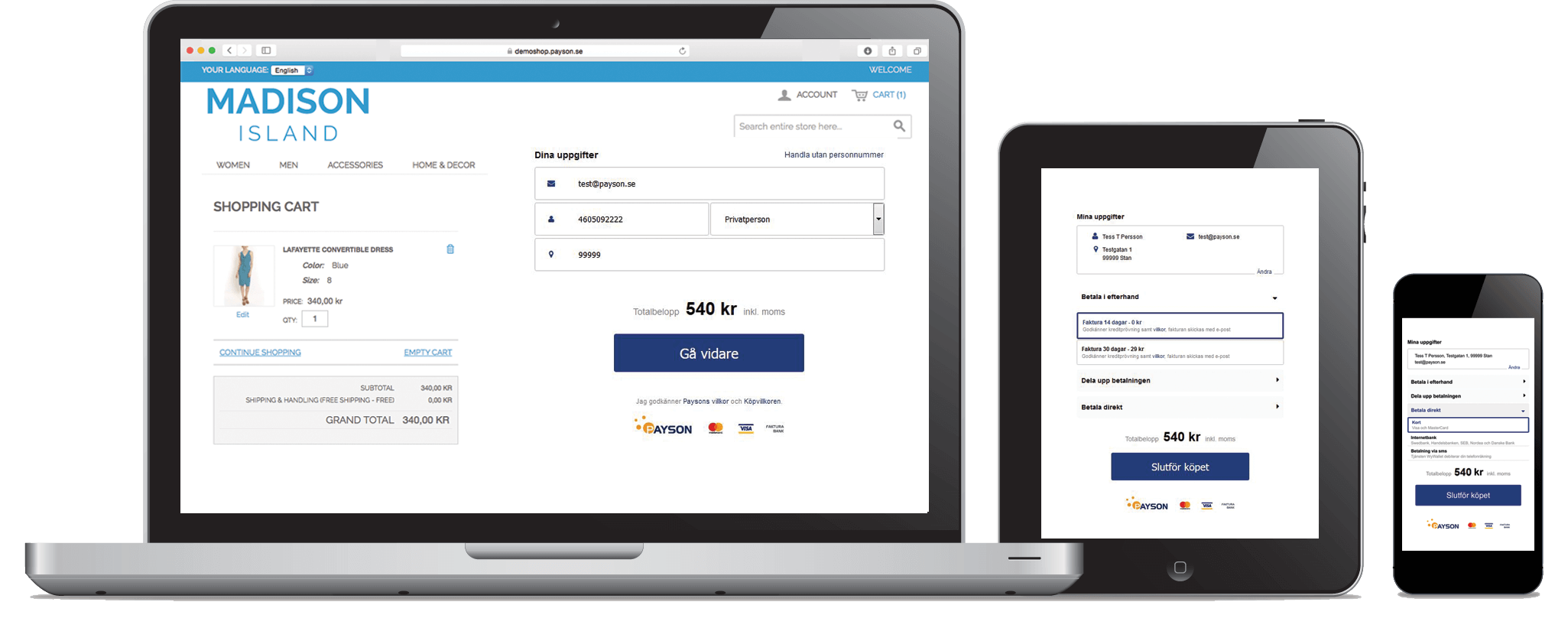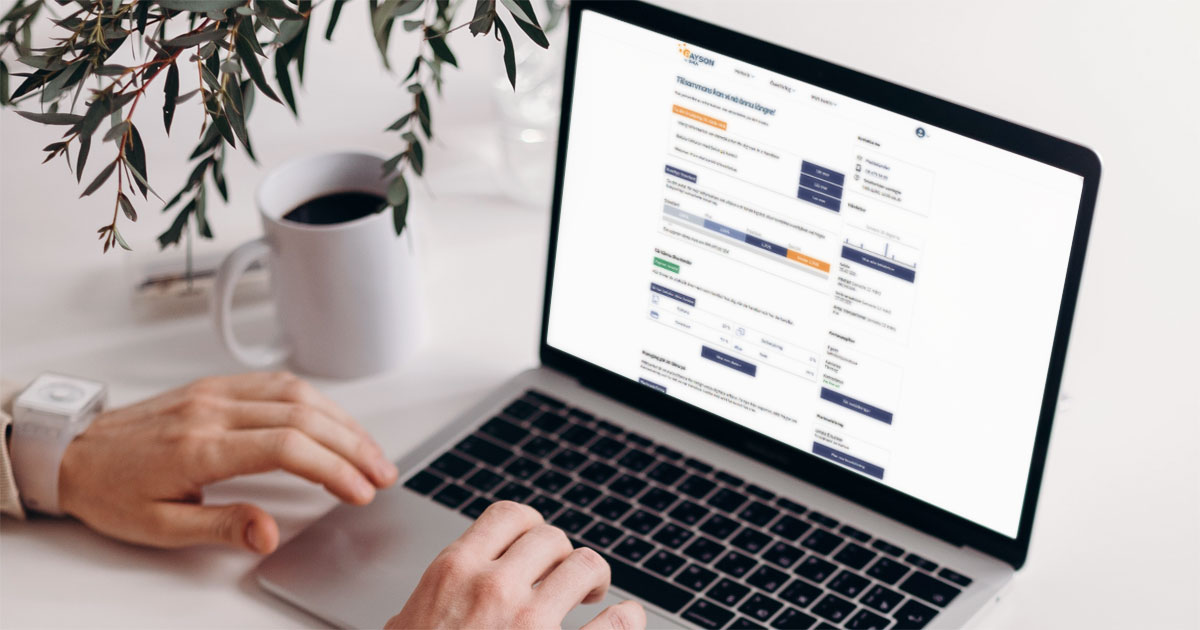 Easy administration

All orders are managed in the same way in Payson Checkout, as we mediate the customer's shipping address after the order has been completed and that you afterwards indicate that the order as shipped. Regardless of how and if the customer have paid for their order, the order amount will be paid to your Payson account for businesses after 10 days.
In your account you can easily keep track of the development of your e-shop. Here you can check your sales with smart functions and generate monthly reports. You can also get help with marketing! Read more about marketing when you are logged in to Payson.
Grow with us


As your online shop grows and sales increase, your Payson fee is automatically lowered. Moreover, we're providing you with more and better opportunities to market your products and services free of charge and other added value to boost your sales.
Increased sales
All our business customers are given access to an array of marketing tools free of charge. But when a business grows, it's marketing needs change. That's why we've developed Payson Checkout, which features customised added-value solutions to increase sales to the exact sales level of your specific online shop. Contact us at sales@payson.se for more information about the features at your price tier.
Switching over to Payson?
We'll of course take your online shop's existing sales into account. To make sure that you're assigned the correct price tier, we request sales documentation for the past 12 months. Send it to our sales department and we'll contact you as soon as possible.
We do the calculations
Sales are calculated on incoming payments via Payson Checkout, excl. fees, credits, and repurchases per 12-month period. Once your sales reach a new level, the fee is adjusted automatically as of the first day of the next month. If using a different payment method in parallel with Payson – for example, Swish – such transactions will not be credited to Payson sales.
Please contact us for more information at sales@payson.se.
Partners & modules
Get started in three steps
Create a business account.
The account is activated within one working day.
Connect Payson with your e-shop.
In Payson Checkout you will gain access to all payment methods, read more about the methods here.
Our merchant increased its turnover by 15%